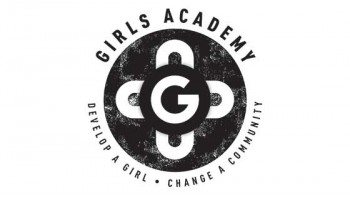 Job Summary
Role Models and Leaders Australia
Job posted on:

9th Jan 2020
More from this Employer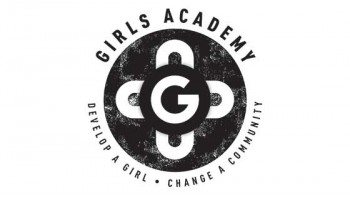 Senior Corporate Partnerships Manager
Role Models and Leaders Australia
Job Summary
Role Models and Leaders Australia
Job posted on:

9th Jan 2020
Job description
Your chance to work for Australia's leading empowerment and mentoring program for Aboriginal and Torres Strait Islander girls
Full time, fixed term position commencing February 2020 with possibility for permanency thereafter
Excellent employee benefits including Salary Packaging options
Who We Are:
We have a clear vision, "Courageous girls, inspiring, leading and shaping Australia's future. Role Models and Leaders Australia (RMLA) has established Girls Academies in 43 high schools across WA, NT, NSW and QLD to support and encourage Aboriginal and Torres Strait Islander girls in school. The Girls Academy focuses on increasing attendance, achievement Year 12 completion and successful transition to post-school opportunities for young Aboriginal and Torres Strait Islander girls. The organisation supports these girls with an intensive face-to-face mentoring and support program delivered through a network of school-based Academies. We are the largest provider of these services in Australia and currently more than 2,800 girls take part in the program each year with this number expected to rise in 2020. RMLA is in an exciting growth phase so now is the time to join our team who are making a difference to the lives of Aboriginal and Torres Strait Islander girls and their communities!
About the Role:
The Senior Corporate Partnerships Manager is responsible for securing, developing, managing and fostering relationships between Girls Academy and it's corporate or private funding partners. This role will focus on securing significant new corporate partnerships while leveraging current relationships (who include some of Australia's leading corporations) to build sustainable and meaningful partnerships that create shared value. This role will be a full time, maximum term commencing early January 2020 until 31 December 2020 with possibility for contract permanency thereafter.
About You:
The successful candidate will have the following relevant skills, knowledge and experience:
Demonstrated success in the generation of significant annual revenue from major corporate or private funders in the Not-for-Profit space is critical
A minimum of five years related experience with proven expertise in corporate partnership acquisition and corporate partnerships management in the Not-for-Profit context
An existing network of senior and influential people in the community / social impact investment space within the corporate sector is highly desirable
Demonstrated experience in developing and managing the pipeline of prospective corporate partners
Experience in the development and articulation of a value proposition in the NFP/corporate context
A high level of attention to detail is critical to the role
A high standard of written and verbal communication skills is critical to the role
A high standard of customer service skills is critical to the role
Excellent interpersonal skills, including persuasive abilities, effective listening, diplomacy and tact, team-playing with demonstrated success in dealing with corporate contacts
Mature personality possessing the style, stature, leadership and diplomacy required to work effectively with senior corporate contacts
Ability to work independently but also operate efficiently and effectively within a collaborative team environment
Evidence of on-going upgrading of relevant skills
Experience using a CRM system
Support for the vision, strategic goals and purpose of Girls Academy
Documents Required:
Current Police Clearance (not older than 3 months from the issue date) or willing to obtain
Current Drivers Licence
Current Working with Children or willing to obtain one for the role if required
** Please refer to the position description located on the Girls Academy website for further role information.
What RMLA offer:
Competitive remuneration package
PBI full salary packaging opportunity - up to $15,900 FBT per annum
The opportunity to be a part of a growing organisation that has a positive impact in the lives of students, their families and communities
Supporting Materials
How to apply
This job ad has now expired, and applications are no longer being accepted.