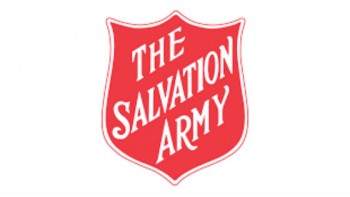 Job Summary
The Salvation Army
Job posted on:

11th Feb 2020
More from this Employer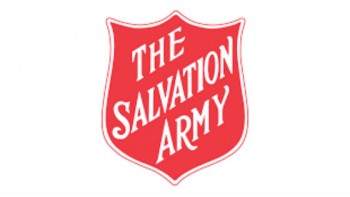 Initial Assessment and Planning Worker - Barwon
The Salvation Army
Job Summary
The Salvation Army
Job posted on:

11th Feb 2020
Job description
Start your career with The Salvation Army today!
We are looking for compassionate people who share our mission and values, if you have the passion and drive to commit yourself to a challenging and rewarding role; we invite you to review our current vacancies.
About us
The Salvation Army is one of Australia's largest and most-loved charities, helping thousands of Australians every year find hope in the midst of all kinds of personal hardship. The Salvation Army offers the opportunity to use your professional skills and expertise to make a real difference in the lives of people who need help most.
The Salvation Army, Adult Entry Point Barwon is a network of programs and related services which aim to provide support, information, referral and advocacy to individuals and families experiencing personal and/or financial hardship. Services include housing, homelessness, women's, financial, alcohol & other drugs and spiritual services.
THE ROLE
This position is to provide Information, Assessment & Planning (IAP) services to The Salvation Army clients who are homeless or at risk of homelessness.
This program provides assessment and support to anyone who is 25 years old and over, and who are homeless or at risk of homelessness in the Barwon region with housing information, referral and advocacy to access accommodation and support options.
Adult Entry Point and Prison Initial Assessment and Planning is part of Specialist Homelessness Services (SHS) and is sited at 35 Myers St Geelong.
HOURS AND SALARY
We have two 0.6EFT positions available fixed term to 30 June 2021. Salary and conditions of employment are in accordance with Social, Community, Home Care and Disability Services Industry Award 2010, Social stream, Level 4.
WHAT WE OFFER
As a registered not for profit organisation in addition to your remuneration you will enjoy generous tax-free salary packaging benefits, in addition to your remuneration
Employee Assistance Program for you and your immediate family members
Corporate Private Health Insurance rates
Supportive and encouraging organisation
IDEAL CANDIDATE
Qualification in welfare or other relevant human services discipline.
Significant experience in direct service delivery in relevant human services discipline.
Knowledge of homelessness including context, causes, issues, philosophies and legislation
Understands and applies homelessness models, approaches, theories and practices when dealing with clients
Current Victorian Drivers Licence
Eligibility to work in Australia
The Salvation Army is an Equal Opportunity Employer who provides an inclusive work environment and embraces the diverse talent of its people.
The Salvation Army is a child safe organisation that is committed to ensuring the wellbeing of children and young people, and protecting them from harm. All child facing roles will require the successful completion of a Working with Children Check. Applicants for all other roles require a mandatory National Police Check.
We value Integrity, Compassion, Respect, Diversity, and Collaboration.
How to apply
This job ad has now expired, and applications are no longer being accepted.