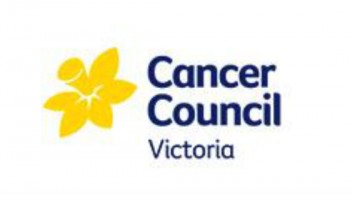 Job Summary
Cancer Council Victoria
Job posted on:

1st Aug 2019
More from this Employer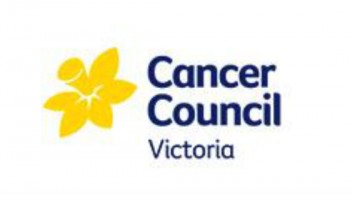 Healthy Workplaces Program Officer
Cancer Council Victoria
Job Summary
Cancer Council Victoria
Job posted on:

1st Aug 2019
Job description
(PREV.143)
Support the delivery of the Healthy Workplaces Achievement Program in Victoria
Work with a diverse team enhancing health promoting environments in workplaces
Be a part of Australia's most trusted cancer 'Not for Profit' organisation
Full time fixed term position until December 2020 – St Kilda Road, Melbourne
About your environment
Since our establishment in 1936, Cancer Council Victoria has developed an international reputation for our innovative work in cancer research, prevention and support. As an independent, not-for-profit organisation, we play a leading role in reducing the impact of all cancers on all people.
The Prevention Division aims to prevent cancer for all Victorians. This is done through community interventions, mass media, advocacy, training and providing policy advice based on the best available evidence. This involves action to affect individual behaviours and the broader physical and legislative environment to reduce cancer risk. We prioritise health inequalities, especially in relation to Aboriginal people, and in culturally diverse and socio-economically disadvantaged communities.
The Prevention Division includes a broad range of cancer prevention and screening programs including the Achievement Program which aims to support workplaces, schools and early childhood services to improve their health promoting environments. It does this through assisting organisations to achieve set benchmarks in health promotion and by providing an integrated framework for prevention.
About your opportunity
We are seeking a Healthy Workplaces Program Officer to join the Achievement Program team. Reporting to the Workplace Strategy Coordinator, your role is to:
Provide support to workplaces to enable successful progression through the Achievement Program
Develop and implement program activities by providing direct support and engagement to Victorian workplaces and health promoters
Developing content for blog articles, case studies and newsletters
Produce or edit procedures, implement process improvements and work towards improving the member experience and journey.
All about you
We are looking for someone with:
Tertiary qualifications in health promotion, public health, social sciences OR a related discipline
Proven experience and track record supporting program/project implementation in a workplace health, public health, health promotion, community or related context.
Well-developed relationship management skills with a demonstrated ability to contribute to collaborations and build relationships with a range of stakeholders.
Sound written and verbal communication skills.
What we can offer you
How to apply
This job ad has now expired, and applications are no longer being accepted.