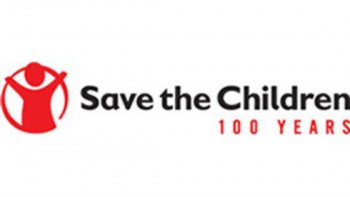 Job Summary
Save The Children
Job posted on:

4th Sep 2019
More from this Employer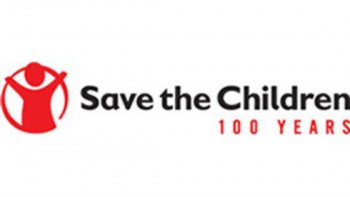 Family Support Worker - Back on Track - Katherine
Save The Children
Job Summary
Save The Children
Job posted on:

4th Sep 2019
Job description
Be part of Save the Children's Back on Track program, a new NT government initiative which aims to prevent youth crime, divert young people away from the youth justice system and provide alternatives to detention. We need you to be part of a dedicated team in Katherine to support vulnerable families and maximise the impact of our programs on the lives of young people.
Save the Children is no ordinary not-for-profit
We're ambitious, creative and outspoken. We stand up for children's rights. We want all children to be educated, healthy and live a life free from violence. We run programs in Australia and overseas and, if there's a disaster - like an earthquake, drought or conflict - we are there on the ground.
Where you come in:
In this newly created full time, fixed term position (to September 2022, with potential for an additional 2 year extension), you'll work with the new Back on Track team (made up of a Team Leader, Teacher and Youth Worker) to deliver family support services, drive community and cultural connections, and promote positive approaches to parenting and family wellbeing. Based in Katherine, you'll be part of our Australian Programs team and report to the Back on Track Team Leader.
You will make an impact by:
Providing group and individual support to families from a child centred approach
Building strong, lasting connections with people from diverse cultural and economic backgrounds
Supporting families to access the assistance they need, when they need it
Actively encouraging vulnerable, detached or fearful families to engage with our programs
Establishing relationships with the local community to mobilise and build capacity
Collecting and recording data
If we could compose the perfect you…
… You're an enthusiastic and committed support worker with demonstrated experience in working alongside families to achieve agreed outcomes. Your highly developed cultural awareness and sensitivity, partnered with excellent communication skills, will enable you to build community networks and lasting relationships. You are not afraid of a challenge and constantly seek to grow and develop.
This role requires:
Previous experience in community development working with high-risk families
Experience working with families and children from Aboriginal and Torres Strait Islander backgrounds
Ability to support and empathise with people, as well as build lasting connections
Qualification in Counselling, Social Work, Health or relevant field (diploma as minimum)
A current valid driver's licence
Working at Save the Children is more than just a job
It's the feeling of knowing that your work is contributing to making the world a better place for children and working with others who feel the same. In addition to a connection to social causes, you will have access to:
Individual learning plans to assist in your career development
Internal employment and development opportunities
Friendly and flexible work environment
Award rate salary
Professional supervision training and monthly supervision sessions
Full salary packaging benefits
At Save the Children, we seek a workforce that is as diverse as our society - in race, ethnicity, gender, age, sexuality, cultures and beliefs - and reflects the communities we work in. We believe diversity and inclusion are fundamental to our culture and core values and we demonstrate this commitment through all our employment practices. Our inclusive workplace culture contributes to making Save the Children a great place to work.
Save the Children Australia is a child-safe organisation. All employees are required to undergo a National Police Check, a Working with Children Check where necessary, and sign our Child Safeguarding Policy and Code of Conduct.
For more information refer to the Position Description - Family Support Worker Back on Track.
How to apply
This job ad has now expired, and applications are no longer being accepted.