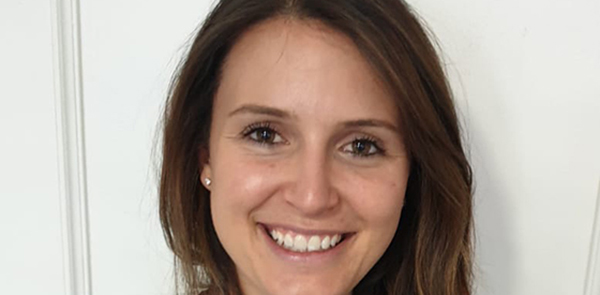 "Be open-minded and explore all avenues" – Lexi Economou on how she found her job at Rural Workforce Agency Victoria
Article content
People find amazing jobs on EthicalJobs.com.au every day. This is part of a series of blog posts that go behind the scenes to meet some of the people and organisations finding each other through EthicalJobs.com.au.
Today's story is from Lexi Economou who found her job as Recruitment Program Officer at Rural Workforce Agency Victoria (RWAV) on EthicalJobs.com.au.
RWAV creates sustainable health workforce models that support Victoria's rural, regional and Aboriginal communities. There are 425 primary care centres including 356 GP practices, 47 Community Health Centres and 22 Aboriginal Health Services.
Starting out with work
My first every job was at a Melbourne catering company, which I really enjoyed. I worked with great people and we got to be a part of some really exciting major events, functions and weddings too.  Shifts could be hard work and long hours but it was always good fun being amongst friends.
Coming from a farming/agriculture family background the environment and conservation was my passion! I studied a Bachelor of Environmental Social Sciences at RMIT. Learning about the natural environment integrated with social sciences was perfect for me at that time. Although my career so far has taken a sideward turn, it has definitely led me in a rewarding direction.
When I finished my degree I applied for anything and everything. I wanted to be working full time not really knowing what I might find. I saw a position advertised for a Family Services Recruitment Consultant and thought to myself that in recruitment I would be helping skilled community workers help people! That was the limit of my understanding at the time. I was successful for the position and that was the start of my career within social welfare.
I continued to work within the recruitment / HR space mostly with child and family services which I have found very rewarding. My current position with the Rural Workforce Agency is the first time I have worked specifically in primary health care with doctors, it has been a challenge and a new experience for me so far.
Working at RWAV
The Rural Workforce Agency Victoria (RWAV) is a non-profit government funded organisation improving healthcare for rural, regional and Aboriginal communities in Victoria. RWAV specialises in recruitment, support and retention.
RWAV also coordinates outreach health services, a number or rural medical workforce programs as well as many health workforce scholarship programs. The service also recruits permanent General Practitioners and Allied Health Professionals to Rural Vic. RWAV oversees a number of Rural Workforce Support programs in an effort to maintain retention within regional practices.
As Recruitment Program Officer, I oversee the General Practitioner Locum Program – supporting retention of doctors by providing locum relief for holiday, sickness and education leave. I work with solo and group practices, Aboriginal Community Controlled Health Services and community health services within rural and regional Victoria.
A typical week might involve ongoing stakeholder management with a range of clients, posting and reviewing job adverts, putting content together for our weekly locum vacancy newsletter, negotiating placements with practices and doctors. Lots of accounts and government budget management. Assessing doctors that express interest in the program, responding to enquiries and much, much more.
The most rewarding thing about my job, having now been in the role for almost 3 months, is supporting rural communities who have very limited access to primary health care services. Close to 20 per cent of the practices in rural areas that we work with are solo practices. This means that if they don't have a GP present and there is no replacement, the service is likely to close for a period of time. I find when working with country based clients there is often a greater sense of appreciation for the work I do.
Why work for a better world?
I found my current role through EthicalJobs, as soon as I started searching I signed up to their Job Alerts! Every morning I received relevant new positions – it saved me so much time and kept me up to date with all new job postings!
This role appealed to me because of the rural client focus and because recruitment is a core part of my skill set. I knew that it would be quite reactive and fast-paced and the organisation seemed to represent strong values and a clear purpose.
I have worked in both the private and not-for-profit sectors and RWAV is now the third not-for-profit organisation I have worked with. For me understanding what the organisation does and their values is imperative. I am motivated by the values and work of organisations that genuinely give back to the community in a positive way. If what I did wasn't community focused or rewarding, then it wouldn't suit me so well; I make this a priority.

Job searching can be very time consuming – it's a daily task making sure you haven't missed an application opportunity. Waking up to the EthicalJobs Job Alerts while I was actively looking was a huge help and ultimately found me my position at RWAV. I would highly recommend this to job seekers! I would always encourage anyone searching to be open-minded and explore all avenues but for me EthicalJobs is my go to!
Other posts you may be interested in: