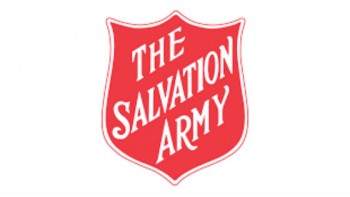 Job Summary
The Salvation Army
Job posted on:

14th Jan 2020
More from this Employer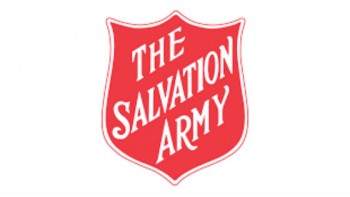 Centre Manager - Goulburn
The Salvation Army
Job Summary
The Salvation Army
Job posted on:

14th Jan 2020
Job description
Start your career with The Salvation Army today!
We are looking for compassionate people who share our mission and values, if you have the passion and drive to commit yourself to a challenging and rewarding role; we invite you to review our current vacancies.
About us
The Salvation Army is one of Australia's largest and most-loved charities, helping thousands of Australians every year find hope in the midst of all kinds of personal hardship. The Salvation Army offers the opportunity to use your professional skills and expertise to make a real difference in the lives of people who need help most.
Opportunity for an experienced Aged Care Manager to relocate to beautiful Goulburn. Great lifestyle change offering calm away from the bustling city without being too far away from it
Opportunity for an experienced Aged Care Manager to lead operational performance at 103 bed home
Move to Goulburn and experience regional community charm without being too far from the city - Canberra is only an hour away
Generous salary with salary packaging benefits and relocation assistance available
ABOUT THE ROLE
We are seeking a team focused leader for our Gill Waminda Aged Care Centre to join our group of passionate Centre Managers, willing to ensure a homely and loving environment by providing care with compassion, integrity and dignity.
Gill Waminda is a warm and inviting aged care centre that offers all levels of care including short term respite and dementia care. The Centre is an inclusive and caring community located just a few streets away from the heart of Goulburn town centre.
The Centre Manager will be responsible for the overall management of the centre, supported closely by an experienced Care Manager, a Clinical Coordinator and a multidisciplinary team of care staff.
Areas of responsibility include compliance, staff management, financial management, occupancy and ACFI elements to support the needs of our residents. You will be supported by, and collaborate with, our Mission Enablement team and specialist professionals in aged care.
ABOUT YOU
To be successful in this role you will have:
An understanding, empathy, appreciation and the ability to promote the values and ethos of The Salvation Army.
Unrestricted registration as a Registered Nurse through AHPRA
Demonstrated financial management experience in successfully managing a large residential aged care home or similar.
Demonstrated excellence in interpersonal/communication skills (written and verbal) and ability to lead staff in the achievement of organisational goal and objectives within a team environment.
Knowledge of all relevant legislation, regulatory requirements, Professional Standards and Guidelines applicable to work role and willingness to work within same.
Demonstrated industry knowledge with emphasis on business performance including ACFI, occupancy, labour management and budget controls
A desire to maintain and improve standards whilst understanding the need for strong financial stewardship and business performance
Knowledge and understanding of administrative processes, systems and service delivery.
The Salvation Army is an Equal Opportunity Employer who provides an inclusive work environment and embraces the diverse talent of its people.
The Salvation Army is a child safe organisation that is committed to ensuring the wellbeing of children and young people, and protecting them from harm. All child facing roles will require the successful completion of a Working with Children Check. Applicants for all other roles require a mandatory National Police Check.
We value Integrity, Compassion, Respect, Diversity, and Collaboration.
How to apply
This job ad has now expired, and applications are no longer being accepted.