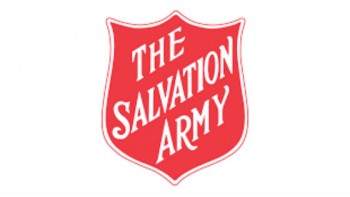 Apply Now
Job Summary
The Salvation Army
Job posted on:

10th Feb 2020
More from this Employer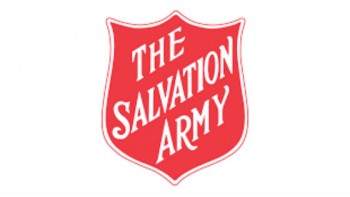 Business Coordinator - Cooma
The Salvation Army
Job Summary
The Salvation Army
Job posted on:

10th Feb 2020
Job description
Start your career with The Salvation Army today!
We are looking for compassionate people who share our mission and values, if you have the passion and drive to commit yourself to a challenging and rewarding role; we invite you to review our current vacancies.
About Us
The Salvation Army is one of Australia's largest and most-loved charities, helping thousands of Australians every year find hope in the midst of all kinds of personal hardship. The Salvation Army offers the opportunity to use your professional skills and expertise to make a real difference in the lives of people who need help most.
Work in a tough, rewarding environment
Contribute to a high performing team
Make a tangible difference in people's lives through helping them gain employment
As part of the Salvos our values and mission define who we are and why we fight. Working in a local employment service is fast paced, demanding and competitive, but you will change lives.
The Salvation Army Employment Plus is not a soft option and the job can be tough, but our experienced employment teams have been empowering people to find the right job since 1998. While Employment Plus is a not-for-profit organisation with a strong dedication to helping people find work, we operate in a highly competitive market and as such, high performance and aiming to exceed required targets is vital for all our employees.
What we need from you is a demonstrated track record of:
Customer service and time management delivering a high quality service
Quality attention to detail and strong administrative skills
Confidence in approaching and communicating with clients and stakeholders
Building strong internal partnerships to deliver a service
Understanding and using data to achieve targets
In this role you will:
Be accountable for supporting the site in achieving its targets in a challenging government contract environment
Ensure you consistently deliver quality administrative and customer service
Employment Services experience is highly valued, however we would love to hear from you if you have experience in hospitality, retail, recruitment or similar fast paced customer focused service environments.
This is a part-time position working 3 days per week. A current Working with Children Check or relevant state equivalent is a mandatory requirement for this position.
The Salvation Army is an Equal Opportunity Employer who provides an inclusive work environment and embraces the diverse talent of its people.
The Salvation Army is a child safe organisation that is committed to ensuring the wellbeing of children and young people, and protecting them from harm. All child facing roles will require the successful completion of a Working with Children Check. Applicants for all other roles require a mandatory National Police Check.
We value Integrity, Compassion, Respect, Diversity, and Collaboration.
How to apply
To apply for this great opportunity within our team click here and complete the online application including a cover letter addressing the above requirements. Successful applicants will be required to undertake a police check, it is not mandatory to have a clear criminal history.
Employment Plus is an equal employment opportunity employer, we encourage applications from Indigenous Australians and candidates with culturally diverse backgrounds.
Apply Now