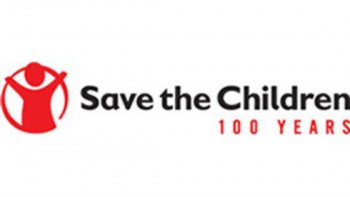 Job Summary
Save The Children
Job posted on:

10th Feb 2020
More from this Employer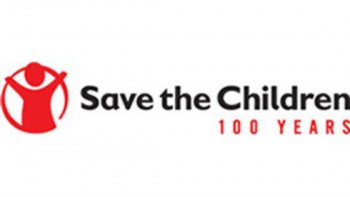 Family Support Worker - Bairnsdale
Save The Children
Job Summary
Save The Children
Job posted on:

10th Feb 2020
Job description
Save the Children's Family Support and Early Childhood programs go out into the community across Gippsland and support families and children to reach their full potential. We need you to help us give these children an experience of quality early childhood education and play, to develop their appetite for learning and help enable a smooth transition into school.
Save the Children is no ordinary not-for-profit.
We're ambitious, creative and outspoken. We stand up for children's rights. We want all children to be educated, healthy and live a life free from violence. More information on our work across Victoria is available here.
Where you come in:
In this casual role, you'll provide support and information to parents on children's developmental issues and make appropriate referrals to other health, education and welfare agencies. Based in our Bairnsdale office, you will be part of our Australian Services' Victorian team and report to our Gippsland Team Leader.
You will make an impact by:
Promoting positive parent/child relationships through role modelling, education and practical support
Finding creative ways to encourage families to engage with our early childhood and parenting support programs and services
Providing information and referrals to families to access other relevant programs or family support services
Collecting and recording data for the purposes of reporting and evaluation
If we could compose the perfect you…
… You have experience in parenting support programs, a 'toolkit' of strategies and the ability to think on your feet, which allows you to find solutions to complex situations. Your infectious enthusiasm for your job will see you actively seeking out families in need of support. You consider yourself a team player; you love partnerships, collaboration and have an 'all-hands-on-deck' attitude.
This role requires:
Highly developed communication and interpersonal skills
Proven ability to work as autonomously as well as an integral part of a team sharing responsibility for service delivery
Experience working with families from culturally and linguistically diverse (CALD) backgrounds, indigenous, vulnerable and socially or geographically isolated families
Qualification in Community Services (Diploma as a minimum requirement)
Working at Save the Children is more than just a job
It's the feeling of knowing that your work is contributing to making the world a better place for children and working with others who feel the same. In addition to a connection to social causes, you will have access to:
Individual learning plans to assist in your career development
Friendly and flexible work environment
Generous casual award rate salary
At Save the Children, we seek a workforce that is as diverse as our society - in race, ethnicity, gender, age, sexuality, cultures and beliefs - and reflects the communities we work in. We believe diversity and inclusion are fundamental to our culture and core values and we demonstrate this commitment through all our employment practices. Our inclusive workplace culture contributes to making Save the Children a great place to work.
Save the Children Australia is a child-safe organisation. All employees are required to undergo a National Police Check, a Working with Children Check where necessary, and sign our Child Safeguarding Policy and Code of Conduct.
For more information refer to the Position Description - Family Support Worker, Bairnsdale.
How to apply
This job ad has now expired, and applications are no longer being accepted.