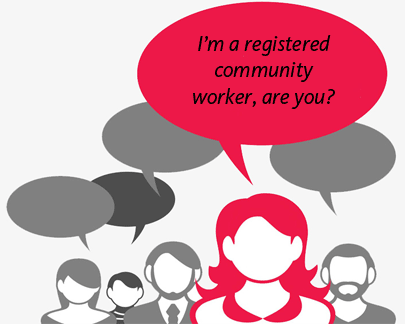 Community Workers Register a "major step forward" for community workers – and four reasons why you should sign up
Article content
The Australian Community Workers Association (ACWA) has launched a new Community Workers Register, giving qualified community workers the opportunity to showcase their qualifications to potential employers
The national register – which is available to the public online – is open for registration for qualified community workers from Certificate III right through to Masters.
The register was developed as a form of self-regulation for the community sector, and ACWA say that extensive consultation left no question as to whether it was a good idea.
"The result [of the consultation] was overwhelming – 93% of survey respondents supported some form of regulation," ACWA said in a statement released last week.
ACWA President Wendy Raine encouraged community sector workers to spread the word about the new register
"I am so proud and delighted that we have at last a Community Workers Register. Let's all spread the word to our colleagues, join up and show all Australians that we are confident, very competent and proud to work in the community sector."
Four reasons why you should register
The register gives community workers an opportunity to highlight to potential employers your qualifications and other information – like whether you have a police or working with children check.

The register makes it easier for employers to check that you meet their qualification requirements. – which puts you ahead of other applicants who aren't on the register

Employers get the confidence of knowing that workers have the qualifications, skills and experience to provide a quality service

The register recognises the professionalism of the sector, which provides a sense of pride for workers, and peace of mind for clients and employers.
Where to sign up
If you're interested in signing up you can head over to the ACWA website now.
In some cases you may need to become an ACWA member, and the process will vary depending on your qualifications so be sure to read the information sheet if you want to know more.