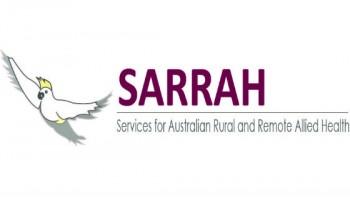 Job Summary
Services for Australian Rural and Remote Allied Health
Job posted on:

12th Sep 2019

Applications close:
More from this Employer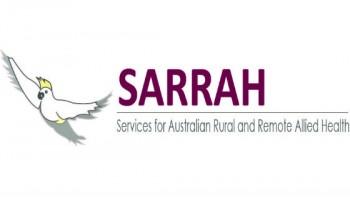 Project Manager - Allied Health Rural Generalist Workforce and Education Scheme
Services for Australian Rural and Remote Allied Health
Job Summary
Services for Australian Rural and Remote Allied Health
Job posted on:

12th Sep 2019

Applications close:
Job description
The Allied Health Rural Generalist Workforce and Education Scheme (AHRGWES) seeks to address the maldistribution of the allied health workforce and improve access to allied health services in rural and remote communities. It contributes to the Commonwealth Department of Health's Rural Health Workforce initiatives by providing targeted supports for the allied health workforce through the implementation of the Allied Health Rural Generalist Pathway (AHRGP).
The AHRGP provides a framework for healthcare providers operating in rural settings to employ new graduates and early career allied health professionals, providing them with intensive support and formal training, and ensuring that safe and high-quality health care is provided to clients. It also exposes early career health professionals to high quality rural health care environments which in turn should increase retention rates.
Project objectives:
The AHRGWES program seeks to meet the following objectives:
To establish forty (40) new Allied Health Rural Generalist trainee positions nationally over two years
To engage service providers in multiple sectors (health, disability, private sector) to take up rural generalist traineeships
To facilitate an accreditation mechanism for the Allied Health Rural Generalist program coursework, working with key stakeholders
To establish the requisite organisational structure and intellectual capital to sustain the Allied Health Rural Generalist Pathway beyond the life of the pilot
About the role:
The primary function of the position is to implement the AHRGWES project, working with the SARRAH CEO, other team members and external stakeholders to achieve project success on time and within budget.
Key duties and responsibilities include:
Develop a detailed project plan, guidelines and specifications, obtaining agreement on project requirements, objectives, external relationships and terms of reference with all stakeholders
Establish strong working relationships with key external stakeholders to support collaboration and information exchange that builds on existing relationships and facilitates positive outcomes
Provide leadership and coaching to service providers and trainees so that they can effectively implement rural generalist positions
Work with key stakeholders to analyse critical change impacts that will influence the project's success and facilitate the development of strategies and tactics to address these
Provide expert advice on the impact that proposed solutions will have for the project's success and for the national implementation of the AHRGP
Manage the day to day project activities, communications and risk management
Other relevant duties as required by the CEO
Skills:
High level project management skills
Oral and written communication skills of a high order
Ability to operate effectively with limited supervision
High level strategic analysis, implementation and professional judgement
High level resource management, leadership and development skills
High level conceptual and analytical skills
Well-developed information technology skills
Selection criteria:
Relevant qualifications in an allied health discipline, current AHPRA registration and/or eligibility for membership with the relevant professional association
Highly developed project management and administrative skills
Demonstrated experience engaging and influencing stakeholders, and actioning activities to achieve optimal project outcomes
Highly-developed interpersonal, facilitation and negotiation skills with a diverse range of external stakeholders
Excellent organisational skills with a capacity to prioritise, achieve business goals, and always work with a customer-focused approach
Excellent communication skills, with the ability to produce high quality written documentation and presentations in a timely manner
Capacity and willingness to travel, which may include interstate travel requiring overnight stays in outlying areas
Other requirements:
Demonstrated commitment and ability to operate within and apply the principles of diversity, equity and safety in the workplace consistent with SARRAH's values and code of conduct.
Manage allocated finance and resources efficiently and effectively, including management of an allocated budget, corporate records, intellectual property and personnel records.
General:
Duties, skills and selection criteria are in no particular order of importance.
How to apply
This job ad has now expired, and applications are no longer being accepted.