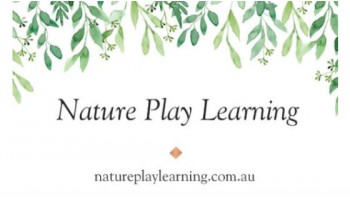 Job Summary
Nature Play Learning
Job posted on:

12th Aug 2019

Applications close:
More from this Employer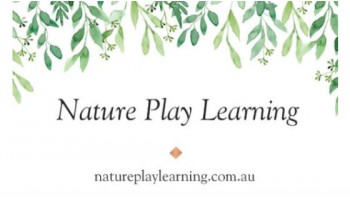 Bush Playgroup Facilitator
Nature Play Learning
Job Summary
Nature Play Learning
Job posted on:

12th Aug 2019

Applications close:
Job description
About Nature Play Learning
Our vision is to reconnect kids and their parents to nature. Children deserve all the benefits that come from playing in nature: the resilience, the tranquillity, the challenge, the fun and the beauty. Nature play fosters good development in children, mentally, socially and physically and is the ultimate sensory experience for them. Through playing in nature and having the freedom to explore their world, we help children learn to care for their environment and one another.
Nature Play Learning is passionate about sustainability and all our programs aim to have minimal impact on our natural world. We work with local rangers to understand how to "leave no trace" on the local bushland areas and our activities should have little to no waste.
We are a young company and developing our knowledge and understanding of nature play and the natural world is important as we grow. You will be expected to take part in training opportunities, both sharing your own knowledge and learning from others.
Nature Play Learning is committed to being a child safe organisation and supports flexible working arrangements for all.
The role
We are seeking someone who is passionate about preserving our environment, as well as the healthy development of children to join as a bush playgroup facilitator. Your role is to provide a safe, yet exploratory environment in which children can play and learn. You will bring a sense of adventure and wonder, an understanding of our Aboriginal culture and the importance of play to children's development. We are looking for someone actively engages with parents/carers and who can build social connection and community. You must be able to build rapport with people from diverse backgrounds and will deliver quality early learning experiences for children.
Our playgroups are all-weather, so you will need to be happy to work outdoors in any weather. This is a casual role of 4 hours per week initially (one playgroup), at $30 per hour, but has potential to expand into a more substantial role for the right candidate. There is some flexibility in days and hours of work, but most of our playgroups run in the mornings from 9:30am. First Aid, WWC check and driver's licences are essential (first aid can be updated following employment). Experience in early childhood or primary teaching highly regarded, but not essential and training will be provided.
Our values
Sustainability and love of the natural world
Child-autonomy in play and learning
Social connection and community
Understanding our Aboriginal culture
Sense of adventure and wonder
Key responsibilities/duties
Plan and deliver a quality learning environment that promote healthy childhood development and are specifically tailored to the children involved in an urban bushland setting.
Maintain a safe environment for children and carers by undertaking risk assessment and knowing how to minimise risks at bush playgroup.
Build a strong social community by actively engaging with participants, both parents/carers and children. Promote activities that require parents to interact with one another.
Support parents or carers through listening, discussion and positive role modelling.
Be respectful, inclusive and mindful of diverse cultural practices and family structures
Provide first aid if required.
Complete a report following each session.
Record expenses regularly and update using the Xero expenses app.
Purchase required resources as well as clean and maintain equipment throughout the term.
Communicate openly with all team members to share ideas and suggestions for program improvement.
Practise sustainability when planning and implementing bush playgroup activities.
Participate actively in professional development activities.
Undertake other related activities as required.
Qualifications, accreditation and experience
WWC Check required
First Aid required
Driver's licence required
Early childhood or primary teaching qualification highly regarded, but not essential for the right candidate
Experience in working with children highly regarded.
Key Selection Criteria
Ability to work independently and with a sense of humour
Ability to form strong interpersonal relationships and create positive communities
Willingness and capacity to implement risk management strategies and safe work practices.
Sound time management and problem solving skills
Proven alignment with Nature Play Learning's values
Knowledge of child development needs and understanding the value of play in child development
Knowledge of the natural world, sustainability and Australia's Aboriginal culture and a willingness to share that knowledge and learn from others.
A full Position Description is attached below.
Supporting Materials
How to apply
This job ad has now expired, and applications are no longer being accepted.