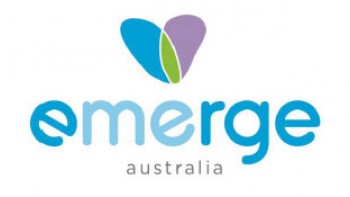 Job Summary
Emerge Australia Inc
Job posted on:

12th Sep 2019

Applications close:
More from this Employer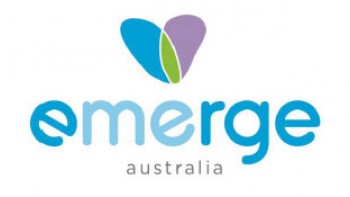 Project Officer - Communications and Content Management
Emerge Australia Inc
Job Summary
Emerge Australia Inc
Job posted on:

12th Sep 2019

Applications close:
Job description
Reports to CEO/COO
Location Melbourne CBD
Hours required 22.5 hours per week /12 month contract
Rate $60,000 per annum PRO RATA plus Super. Salary Packaging Available. SCHADS Level 4.
Starting date Sep/Oct 2019
Emerge Australia is a not-for-profit acting as the national voice for all people living with Myalgic Encephalomyelitis (ME), more commonly known as Chronic Fatigue Syndrome (CFS). Our work gives hope and help to more than 250,000 Australians living with ME/CFS.
As the national body, Emerge Australia provides education, support and community advocacy. We strive to serve the best interests of people affected by ME/CFS with integrity, compassion and empathy to improve the quality of their lives.
Our vision is for universal awareness and acknowledgement of ME/CFS as a biomedical condition.
Role overview
Emerge Australia takes a patient centred approach to serving the ME/CFS community and collaborating with researchers, government and philanthropic stakeholders to progress our vision. The Project Officer – Communications & Content Management, will develop, co-ordinate and deliver high quality communications and events to support our work.
We are looking for a person excited about the opportunity to develop their expertise in health communications and promotion in this dynamic environment and contribute to our success.
Working across the organisation, the Communications Officer will promote Emerge Australia' programs and services and establish productive relationships with key stakeholders including the active community of people affected by ME/CFS. You will be encouraged to own the role and show initiative in proactively developing and delivering clear, consistent and relevant communications and create successful engagement through events. You will work closely with the CEO and COO and be highly collaborative in advising and supporting the team.
Day to day will see you using your strong writing and creative skills to manage an editorial calendar, compose and co-ordinate one-off communications and social media posts, generate regular member communications, newsletters, fundraising material and annual report publications. You will support the pr/media and event planning requirements of specific projects and campaigns. This role is also responsible for management of website content including developing new resources i.e. Health Fact Sheets.
The successful applicant will be able to provide efficient and effective liaison; maintain relationships with stakeholders; and represent Emerge Australia in a professional manner at stakeholder events.
Key Selection Criteria
Required Experience and Qualifications
Tertiary qualification in public health/health promotion, communications, public relations or marketing and/or demonstrated experience within a related field.
A commitment to improving the health and wellbeing of patients with ME/CFS.
Minimum 2 years' experience in similar role.
Demonstrated ability to produce high-level written communications i.e. content writing, preparation of newsletters, correspondence, creative and digital materials.
Ability to readily translate scientific, medical and public health information for output to a lay audience with differing levels of comprehension.
Demonstrated capability in planning and managing events.
Excellent attention to detail, interpersonal, time management and organising skills.
Ability to work under pressure and meet deadlines with competing priorities.
Ability to exercise initiative, sound judgement and to handle confidential and sensitive matters appropriately.
Experience using Microsoft Office, Mailchimp, Wordpress and the Adobe Creative Suite.
Desirable Attributes
Familiarity with the health system and/or not-for-profit sector
Demonstrated knowledge and experience in reactive and proactive media strategy
How to apply
This job ad has now expired, and applications are no longer being accepted.