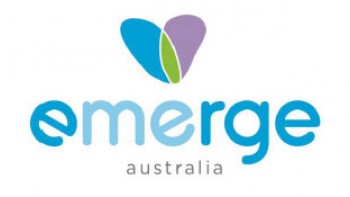 Job Summary
Emerge Australia Inc
Job posted on:

11th Sep 2019

Applications close:
More from this Employer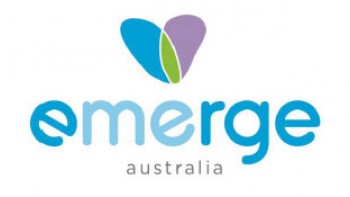 Project Officer - Advocacy & Policy Development
Emerge Australia Inc
Job Summary
Emerge Australia Inc
Job posted on:

11th Sep 2019

Applications close:
Job description
Reports to CEO
Location Melbourne CBD
Hours required 15 hours per week/12 month contract
Rate $60,000 per annum PRO RATA plus Super. Salary Packaging Available. SCHADS Level 4, pay point 1.
Starting date Sep/Oct 2019
Emerge Australia is a not-for-profit acting as the national voice for all people living with Myalgic Encephalomyelitis (ME), more commonly known as Chronic Fatigue Syndrome (CFS). Our work gives hope and help to more than 250,000 Australians living with ME/CFS.
As the national body, Emerge Australia provides education, support and community advocacy. We strive to serve the best interests of people affected by ME/CFS with integrity, compassion and empathy to improve the quality of their lives.
Our vision is for universal awareness and acknowledgment of ME/CFS as a biomedical condition.
Role overview
Emerge Australia takes a patient centered approach to serving our community and collaborating with researchers, government and philanthropic stakeholders to progress our vision. The Project Officer, Advocacy and Policy, will work under the direction of the CEO and key stakeholders to research and co-ordinate proactive policy development and manage advocacy initiatives that represent the interests of people affected by ME/CFS in Australia to improve their quality of life.
The successful applicant will have relevant tertiary qualifications and experience in policy development. You will develop your knowledge of ME/CFS and engage with people affected by the condition to identify and understand the barriers and enablers to accessing healthcare and social support presented by current policy. You will research issues and develop positions to support change including creating communications tools and information resources that enable grass roots advocacy.
Through your work the community voice will be empowered on national, regional and local platforms, and influence policy reform. The role will work collaboratively across the organisation and contribute to the development of new programs, identification of grant opportunities and support stakeholder relationships.
We are looking for a person excited about the opportunity to work on behalf of a highly engaged community of people affected by ME/CFS and improve their quality of life. You will be encouraged to own the role and show initiative in improving process and developing Emerge Australia's advocacy work to empower and involve both internal and external stakeholders. You will work closely with the CEO and COO and be highly collaborative in advising and supporting the needs of ME/CFS community stakeholders.
The successful applicant will be able to provide efficient and effective liaison; maintain relationships with stakeholders; and represent Emerge Australia in a professional manner at stakeholder events.
Key Selection Criteria
Required Experience and Qualifications
Tertiary qualification in public health/health promotion, policy, political science, health policy or similar and/or demonstrated experience within a related field.
A commitment to improving the health and wellbeing of patients with ME/CFS.
Minimum 2 years' experience in similar role.
Demonstrated ability to work with a broad range of stakeholders including peer groups, political advisers and health professionals to support the strategic prioritisation, planning, delivery, and evaluation of policy and advocacy objectives.
Well-developed written and verbal communication skills, with the ability to grasp new concepts, absorb and analyse complex information, gain consensus, formulate recommendations and produce timely and succinct correspondence, statements, submissions, briefing papers and reports.
Demonstrated ability to use initiative, with capacity to work proactively and independently as well as part of a small team and as part of a wider geographically-dispersed network.
Excellent planning, organisational and time management skills, and the ability to establish priorities, manage specific projects and meet deadlines.
Able to work flexibly, including working outside standard business hours if required and able to undertake travel if required.
Some experience in advocating for change within the health sector is beneficial.
Ability to exercise initiative, sound judgement and to handle confidential and sensitive matters appropriately.
Experience using Microsoft Office, Mailchimp, Wordpress and relevant online advocacy platforms.
How to apply
This job ad has now expired, and applications are no longer being accepted.