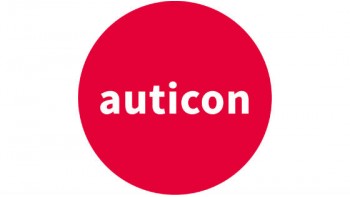 Job Summary
auticon Pty Ltd
Job posted on:

11th Sep 2019
More from this Employer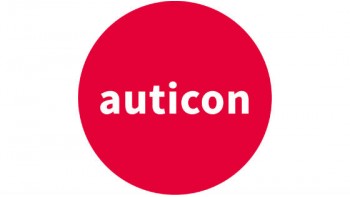 Job Coach / Supporter
auticon Pty Ltd
Job Summary
auticon Pty Ltd
Job posted on:

11th Sep 2019
Job description
Are you passionate about supporting people with autism?
Help people on the autism spectrum realise full-time employment
Be part of bringing an internationally recognised, award winning, global social enterprise to Australia
This is an exciting opportunity to get in on the ground floor of an award-winning social enterprise new to Australia. Be part of a small but energetic team focused on guiding highly talented autistic people on their developmental journey.
auticon is a rapidly expanding IT consulting group with operations in 8 countries around the globe and a long list of blue-chip clients such as Allianz, BMW Group, Swiss Re, GlaxoSmithKline, Lufthansa, Siemens, Virgin and Porsche just to name a few.
The organisation has developed a support framework that enables autistic individuals with skills in Science, Technology, Engineering and Mathematics (STEM) to participate in the workforce. This framework is underpinned by a talented team of Job Coaches that supports their autistic consultants and facilitates the successful delivery of IT projects.
And that's where you come in…
About auticon
auticon is an international social enterprise that exclusively employs more than 170 people on the autism spectrum in tech, data and IT roles as IT consultants. Auticon are extremely proud of their autism-positive work culture, recognising each employee for their individual strengths and talents and delivering outstanding quality to our corporate customers.
New to Australia, auticon began operation in July 2019, launching their first Australian-based office in Sydney.
auticon Australia are now hiring their very first Job Coaches to assist with the hiring, onboarding and ongoing support of our autistic consultants.
The Job Coach role
Responsibilities for our Job Coaches include:
Supporting auticon's team in our recruitment process for new consultants.
Onboarding new consultants following autism friendly processes.
Hosting regular 1-1 job coaching sessions with up to 10 autistic consultants.
Developing personalised wellbeing strategies for autistic consultants.
Supporting autistic colleagues in maintaining good mental health.
Training clients about autism and our consultants.
Conducting efficient workplace assessments on client sites.
Supporting, liaison and guiding clients on autism and the consultant/s they work with.
Liaising with social workers, carers, GPs and public bodies.
Continuous and dedicated improvement of our procedures.
About you - key skills and characteristics
We would love to hear from you if you have an outgoing, positive and empathetic personality, with:
3 years of experience in the field of autism, preferably with adults.
Background in behavioural science, psychology, occupational therapy, speech therapy, counselling, social work or similar field.
A flexible and clear approach to communication.
Experience or comfortable with presenting to senior clients, auticon management and technology professionals
A background in applying wellbeing strategies to manage anxiety & depression, and other co-occurring conditions.
A diplomatic, assertive and collaborative working style.
Resilience and the ability to juggle multiple responsibilities at once.
The ability to remain calm under stress and to prioritise under pressure.
Ability to work proactively on your own.
A flexible and adaptable approach to highly effective time management.
An ability to take a coaching and guidance approach working with people you support.
Active listening skills.
An understanding of computer sciences/IT projects would be a plus, but training can be provided
You must have a right to work in Australia.
How to apply
This job ad has now expired, and applications are no longer being accepted.