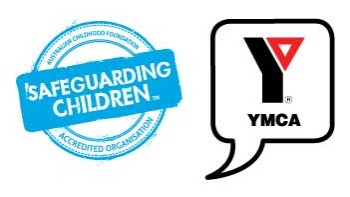 Job Summary
YMCA Victoria
Job posted on:

3rd Sep 2019
More from this Employer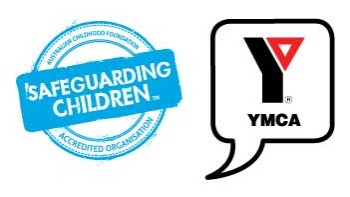 My Y Project Coordinator / System Administrator
YMCA Victoria
Job Summary
YMCA Victoria
Job posted on:

3rd Sep 2019
Job description
At the Y, we believe in the power of inspired young people. A community not-for-profit organisation with 17 million participations annually across Australia. 8,000 staff and volunteers serve at more than 150 locations every day. We partner with government and private capital to deliver programs and services that include community recreation, adventure and stadium sports, camping, learn to swim, children's programs, early learning, youth services, retirement living, disability services and social enterprises.
The State Office is home to YMCA Victoria support functions, being, Payroll, Business Systems, Finance, Marketing and Engagement and the People & Culture Team.
The office is situated in the vibrant Box Hill area, which is host to many amenities; food, transport (train & buses) and parks.
We are currently seeking a motivated Project Coordinator/System Administrator to join the My Y team for a 6 month contract.
Key Elements of the Role
This position will support the Project Manager My Y in the building of a simple, efficient, automated people information management portal to build a safer, connected and more capable Y. To do this, seven modules will be deployed to replace our manual paper-based recruitment, onboarding, learning, performance, succession and employee file processes.
Given the large amount of change to our people processes involved in this process, the Project Coordinator/ System Administrator My Y will be instrumental in assisting to coordinate project activities and meetings, configuring the 'My Y' system, preparing standard resources, and in the delivery of training to end users.
The Project Coordinator/ System Administrator - My Y will ensure that all activities and tasks are identified, coordinated and undertaken across the following broad areas:
Perform Project Coordination tasks as directed by the Project Manager - My Y including but not limited to updating the project plan, coordinating meetings and meeting documentation, administering the My Y Project Site(s) etc.
Working collaboratively with various stakeholders internal and external to ensure the statement of work is implemented and integrations work as per statement of work scope
Coordinate requirements gathering and documentation for relevant module(s) and provide support in defining business processes
Configure My Y in accordance with business requirements
Coordinate the development of a standardised resource library i.e. universal Position Descriptions
Working collaboratively completing UAT and documenting the results
Assist with the development and delivery the My Y communication and change initiatives
Conduct training for system administrators, implementation champions and end users (as required)
Create My Y support solutions, including but not limited to quick reference guides, YNet wiki pages and eLearning videos for administrators, implementation champions and end users
Provide support and timely service to implementation champions, YMCA Canberra (as per MOU), other system administrators, and key stakeholders during project implementation
Manage help desk enquiries after implementation of project modules
Perform other duties as required
Selection Criteria
Previous experience supporting the delivery of a similar scale IT/ HRIS project.
Exposure and proven expertise with a HRIS (preferred). Previous experience working with the Cornerstone OnDemand (CSOD) system will be highly regarded.
Previous experience with coordinating and facilitating meetings and training sessions.
Demonstrated experience communicating with a variety of internal and external stakeholders to successfully deliver project outcomes.
Demonstrated experience communicating technical concepts, ideas and solutions to both technical and non-technical individuals
Understanding of project management and change management principles.
Comprehensive understanding of the employment lifecycle.
Proficient in Microsoft Office 2016 applications (Outlook, Word, Project, Excel, Visio & PowerPoint).
Well-developed problem solving and research skills.
High level of initiative and self-motivation.
Strong written and verbal communication skills.
Strong attention to detail, and data entry accuracy
Required prior to commencement:
YMCA, including Boards of Directors, is committed to the safety and wellbeing of children and young people in accordance with our Safeguarding Children and Young People framework. YMCA requires that all applicants undergo satisfactory screening prior to commencement, including but not limited to:
A national criminal history check;
An international criminal history check where applicants have worked overseas;
Holding or obtaining a Working with Children Clearance/ equivalent in accordance with state/ territory laws;
ACF Safeguarding Children and Young People Certificate (completion online prior to commencement); and
Two reference checks.
Any successfully appointed applicant will be required to adhere to the Safeguarding Children and Young People framework, which includes a thorough safeguarding children and young people induction and committing to upholding the safety and wellbeing of children and young people throughout their engagement with YMCA.
How to apply
This job ad has now expired, and applications are no longer being accepted.