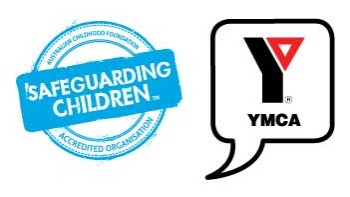 Job Summary
YMCA Victoria
Job posted on:

14th Aug 2019

Applications close:
More from this Employer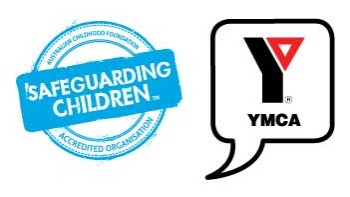 Education Director
YMCA Victoria
Job Summary
YMCA Victoria
Job posted on:

14th Aug 2019

Applications close:
Job description
At the Y, we believe in the power of inspired young people. A community not-for-profit organisation with 17 million participations annually across Australia. 8,000 staff and volunteers serve at more than 150 locations every day. We partner with government and private capital to deliver programs and services that include community recreation, adventure and stadium sports, camping, learn to swim, children's programs, early learning, youth services, retirement living, disability services and social enterprises.
About the Centre
​Youth Services is one of five major sectors that YMCA Victoria works in. Its work is at the heart of the organisation's purpose ("We believe in the power of inspired young people"). Youth Services runs a range of programs designed to empower young people. These include a range of youth leadership and potential development programs, including "Youth Parliament", programs to introduce young people to social enterprise, volunteer development, and programs to reduce youth recidivism within the criminal justice system. Youth Services operates out of offices at Ikon Park (Carlton Football Ground) in North Carlton. (YMCA Victoria State Office is in Box Hill.) Youth Services supports a cross organisation committee called the Young Affairs Leadership Team, comprising a mix of young and more senior staff, which advocates for youth empowerment initiatives and youth voice across the organisation.
Key Elements of the Role
The Youth Services Education Director will be the face and force behind new Train the Trainer professional learning opportunities, conferences and events in 2019/20. Including but not limited to YMCA Evolve and Social Enterprise Education Programs
Working alongside Marketing and Communications specialist as part of YMCA's Innovation and Impact Team, they will work collaboratively and dynamically to build on and expand the scope and impact of the existing Youth services programs
The role lends itself to a highly innovative, super star curriculum designer who is motivated, inspired and ready to infuse entrepreneurism and entrepreneurial mindsets into schools and community organisations across Victoria.
The Education Director will also be hands on in the planning and delivery of YMCA Evolve to both regional and metro Primary schools in the 2019.20 financial year.
Selection Criteria
​Experience
At least three years of primary or secondary teaching
Demonstrated experience in designing and running similar learning experiences in social and emotional learning or social enetrprise
Demonstrated experience of establishing train the trainer programs
Demonstrated experience working collaboratively within a multi-disciplinary team
Capabilities
Exceptional written and verbal communication skills
Exceptional people management skills with demonstrated experience in developing and maintaining meaningful professional relationships with both educators and young people
Experience in facilitation and training
Great at public speaking and inspiring audiences
Demonstrated project management skills
Good computer literacy and prior experience using a range of software with sound ability to work with database systems and Excel spreadsheets
Commitment to the YMCA belief in the power of inspired young people and Safeguarding Children and Young People
Qualifications and/or licenses
Registered Teacher in Victoria
Current full Victorian Drivers license
Level 2 First Aid & CPR
Desirable:
Train the trainer experience
Qualifications
YMCA, including Boards of Directors, is committed to the safety and wellbeing of children and young people in accordance with our Safeguarding Children and Young People framework. YMCA requires that all applicants undergo satisfactory screening prior to commencement, including but not limited to:
A national criminal history check;
An international criminal history check where applicants have worked overseas;
Holding or obtaining a Working with Children Clearance/ equivalent in accordance with state/ territory laws;
ACF Safeguarding Children and Young People Certificate (completion online prior to commencement)
Two reference checks.
Any successfully appointed applicant will be required to adhere to the Safeguarding Children and Young People framework, which includes a thorough safeguarding children and young people induction and committing to upholding the safety and wellbeing of children and young people throughout their engagement with YMCA.
Salary: $35.77 - $41.15 per hour + super
Supporting Materials
How to apply
This job ad has now expired, and applications are no longer being accepted.