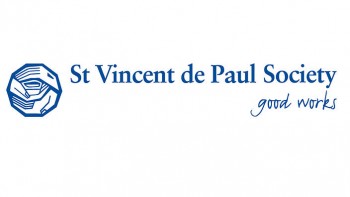 Job Summary
St Vincent de Paul Society NSW
Job posted on:

12th Aug 2019

Applications close:
More from this Employer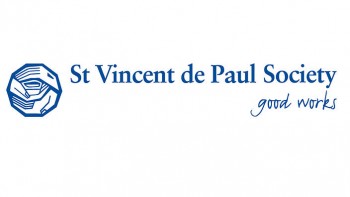 Team Leader - Clinic - Armidale
St Vincent de Paul Society NSW
Job Summary
St Vincent de Paul Society NSW
Job posted on:

12th Aug 2019

Applications close:
Job description
Permanent, part-time 32 hours per week
Based in Armidale, NSW
Nurses Award, pay structure is based on the Public Health System Nurses & Midwives'(State) Award 2015. Hourly rate $46.15 (CNS - Grade 1 First Year and Thereafter)
What we do
The St Vincent de Paul Society is a leading provider of community support services and has been assisting people experiencing disadvantage in NSW for more than 130 years. Our people reach out to the most vulnerable in our community through our Conferences, Special Works and Vinnies shops. The Society's mission is to shape a more just and compassionate society by offering a 'hands up' approach to people in need respecting their dignity, sharing our hope and encouraging them to take control of their own destiny.
About the Service
Freeman House and its associated programs are committed to minimising the harm related to homelessness, drug and alcohol use, mental health, cognitive impairment, contact with the criminal justice system and other associated issues and are part of the St Vincent de Paul NSW Specialist Drug and Alcohol Network. The nature and level of support differs according to individual needs, with a range of services offered including drug and alcohol case management and counselling in the community and in residential rehabilitation, access to psychological and psychiatric care, education and therapeutic group work, harm minimisation, living skills, withdrawal management and holistic health care and homelessness case management.
The Role
The Team Leader - Clinic will supervise/lead a small healthcare team and will ensure the team is able to provide high quality patient care within the withdrawal unit and primary health clinic. The role's responsibilities will include:
Team supervision including performance appraisal, staff development; rostering of nursing staff
Oversight of the day to day clinical work including working with visiting medical professionals and clinics
Supporting staff on clinical matters
Conduct in-service education for staff of the health clinic and of the broader Society
Reporting and evaluating clinical services to meet funding, quality and service requirements
Providing data and other information to Senior Operations Manager Health to assist in planning and evaluation, research and quality improvement activities
Actively work with other health care services to facilitate cohesive and comprehensive healthcare- coordination
The Team Leader - Clinic will report to the Clinical Director - Treatment and Services.
To be successful in this role, you will need:
Registered Nurse with a minimum of 5 years clinical experience including in a mental health, homeless health and/or drug and alcohol setting
Current registration as a Registered Nurse with the Australian Health Practitioner Regulation Agency (AHPRA)
Demonstrated experience in or knowledge of mental health, homeless health and/or drug and alcohol service delivery
Ability to work with external stakeholders
Ability to lead a clinical team and meet KPIs
Willing to work within the ethos, policies and procedures of the St Vincent de Paul Society and the SVDP NSW Support Services
Come and join our team!
We believe our employees are key to our success and in return we offer:
Job satisfaction working as part of a team making a difference to people's lives in an organisation that cares about people.
Generous salary packaging benefits to employees where a portion of take-home pay is tax-free.
In addition to excellent learning and development programs, as a large purpose driven organisation we provide opportunities to grow your career across a range of teams and services.
Supportive, friendly and values driven team environment and culture.
Prior to an offer of employment, preferred candidates will be required to complete the pre-employment checks including reference checks, a Police check, Working with Children check, Health Declaration and/or a medical check, Right to work in Australia check. The Society is committed to being a Child Safe organisation, further information can be found in the Society's commitment to Safeguarding Children & Young People.
St Vincent de Paul Society (NSW) is an Equal Employment Opportunity Employer and is committed to engaging a diverse workforce. The Society strongly encourages applications from people from Aboriginal and Torres Strait Islander background, people with disability, people from diverse cultural and linguistic backgrounds and mature aged applicants.
Please click here for a copy of the Position Description.
How to apply
This job ad has now expired, and applications are no longer being accepted.