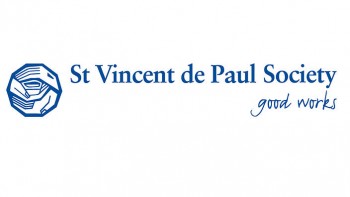 Job Summary
St Vincent de Paul Society NSW
Job posted on:

16th Aug 2019

Applications close:
More from this Employer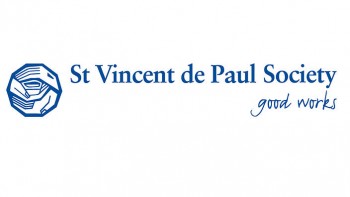 Store Manager
St Vincent de Paul Society NSW
Job Summary
St Vincent de Paul Society NSW
Job posted on:

16th Aug 2019

Applications close:
Job description
Are you a Department Manager for a large retail store? Or do you manage a boutique fashion shop?
Permanent, Full-time
Vinnies shop - North Sydney
Generous salary packaging benefits
What we do
The St Vincent de Paul Society is a leading provider of community support services and has been assisting people experiencing disadvantage in NSW for more than 130 years. Our people reach out to the most vulnerable in our community through our Conferences, Special Works and Vinnies shops. The Society's mission is to shape a more just and compassionate society by offering a 'hands up' approach to people in need respecting their dignity, sharing our hope and encouraging them to take control of their own destiny.
Department Overview
Vinnies shops provide furniture, clothing and household goods to families and people who are in need and are being assisted by conference members. Shops are also a valuable resource for people on low incomes, enabling them to buy quality clothing, furniture and other household items at an affordable price.
The Role
As a Store Manager you will oversee the overall operation of the Vinnies store. The objective of this role is to drive and achieve the store's sales targets, strengthen employee engagement, customer satisfaction and stock control. With strong visual merchandising skills, you will set an example for extraordinary performance. The role will:
lead a team of employees and volunteers, guide / support and inspire team spirit to ensure efficient performance
monitor store sales and provide the Area Manager with regular report on the achievement of financial targets
oversee the financial aspects of store operation i.e. ensure all day-to-day transactions are compliant with policies and procedures; ensure accuracy of daily banking and reporting variances
monitor stock levels, ensure pricing is done according to guidelines; manage store displays
manage rostering; provide staff and volunteers with training on all aspects of store operation
ensure that the team provides good customer service at all times.
Please click here to find more information about the position.
To be successful in this role, you will need:
Demonstrated leadership experience in a retail environment
An unquestioning approach to delivering high levels of customer service
Demonstrated negotiation and influencing skills with exceptional communication ability
Competent computer skills
Experience working with KPI's and meeting financial targets
Ability to analyse and organise stock to maximise sales on the shop floor
Ability to develop, mentor and motivate a dynamic team of employees and volunteers
Come and join our team!
We believe our employees are key to our success and in return we offer:
Job satisfaction working as part of a team making a difference to people's lives in an organisation that cares about people.
Generous salary packaging benefits to employees where a portion of take-home pay is tax-free.
In addition to excellent learning and development programs, as a large purpose driven organisation we provide opportunities to grow your career across a range of teams and services.
Supportive, friendly and values driven team environment and culture.
Prior to an offer of employment, preferred candidates will be required to complete the pre-employment checks including a Police check, Working with Children check, Health Declaration and/or a medical check, and Entitlement to work in Australia check. The Society is committed to being a Child Safe organisation, further information can be found in the Society's commitment to Safeguarding Children & Young People.
If you have questions about this role, please email the Area Managers: Alexandria Fotiadis alexf@sydneyvinnies.org, quoting: Store Manager - Vinnies North Sydney/VIN1588 enquiry via EthicalJobs.
St Vincent de Paul Society (NSW) is an Equal Employment Opportunity Employer and is committed to engaging a diverse workforce. The Society strongly encourages applications from people from Aboriginal and Torres Strait Islander background, people with disability, people from diverse cultural and linguistic backgrounds and mature aged applicants.
How to apply
This job ad has now expired, and applications are no longer being accepted.