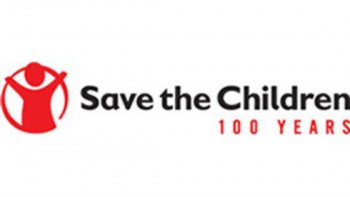 Job Summary
Save The Children
Job posted on:

7th Aug 2019

Applications close:
More from this Employer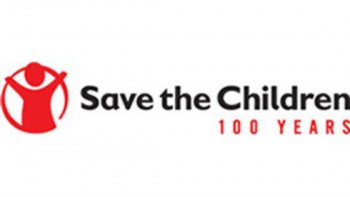 Teacher - Out Teach Connections to Vocational Training
Save The Children
Job Summary
Save The Children
Job posted on:

7th Aug 2019

Applications close:
Job description
Not your ordinary teaching position. Break free of the classroom and push the boundaries on how you support young people to learn. Out Teach works to reengage young people with educational opportunities. Work one-on-one with young people who are out of school, and facing challenges like learning difficulties, mental illness, homelessness and inter-generational poverty.
Save the Children is no ordinary not-for-profit
We're ambitious, creative and outspoken. We stand up for children's rights. We want all children to be educated, healthy and live a life free from violence. We run programs in Australia and overseas and, if there's a disaster - like an earthquake, drought or conflict - we are there on the ground.
Where you come in:
In this four-day per week, max-term position (until December 2019, with view for extension) based in Hobart, you will support young people to build capacity to continue an educational pathway. Delivering learning programs in outdoor and informal settings, you will work with each young person's individual needs, encouraging them to overcome personal barriers and reignite their passion for learning. You will be part of the Tasmanian Programs Team, reporting to the Youth Programs Team Leader.
You will make an impact by:
Supporting young people, involved in the youth justice system, to achieve their education and vocational goals
Working closely with a youth worker to address psycho-social barriers to learning
Using flexible learning approaches to teach young people disengaged from mainstream education and training
Developing individualised learning programs and pathway plans that follow the young person's needs and interests
If we could compose the perfect you…
…You can easily engage with disadvantaged or vulnerable young people through your compassion and understanding of their situation. You have always been the influential teacher and build trust and rapport naturally. You have experience delivering educational programs for students from a range of backgrounds and your infectious enthusiasm for your job encourages engagement in your activities.
This role requires:
Bachelor degree in Teaching or Education
Ability to work with at-risk young people, with complex needs
Experience in design and facilitation of educational programs for young people aged 16 - 20
Knowledge of the issues facing at-risk children and young people in the community
Current valid Driver's Licence
Working at Save the Children is more than just a job
It's the feeling of knowing that your work is contributing to making the world a better place for children and working with others who feel the same. In addition to a connection to social causes, you will have access to:
Individual learning plans to assist in your career development
Friendly and flexible work environment
Award rate salary plus full salary packaging benefits
Professional supervision training and monthly supervision sessions
Additional annual leave options available
At Save the Children, we seek a workforce that is as diverse as our society - in race, ethnicity, gender, age, sexuality, cultures and beliefs - and reflects the communities we work in. We believe diversity and inclusion are fundamental to our culture and core values and we demonstrate this commitment through all our employment practices.
Save the Children Australia is a child-safe organisation. All employees are required to undergo a National Police Check, a Working with Children Check where necessary, and sign our Child Safeguarding Policy and Code of Conduct.
For more information refer to the Position Description - Teacher Out Teach Connections to Vocational Training.
How to apply
This job ad has now expired, and applications are no longer being accepted.