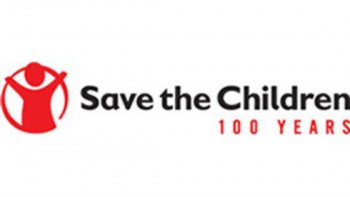 Job Summary
Save The Children
Job posted on:

12th Aug 2019

Applications close:
More from this Employer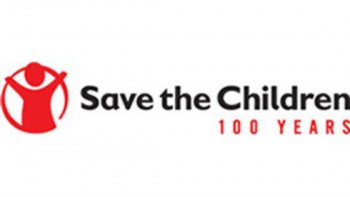 Director - Program Implementation - PNG
Save The Children
Job Summary
Save The Children
Job posted on:

12th Aug 2019

Applications close:
Job description
We've been supporting communities in Papua New Guinea (PNG) for 40 years, working across all regions, and are committed to be a platform for transformative and lasting change for children, their families and their communities. You will oversee all aspects of program implementation across PNG ensuring on-time, in-budget high quality delivery. There will be opportunities to step-in and step-up into the Country Director role where required and could be the stepping stone you need in your career trajectory. Save the Children has a significant and varied portfolio of work across PNG, we don't shy away form new ideas; we need you to stir things up.
Save the Children is no ordinary not-for-profit
We're ambitious, creative and outspoken. We stand up for children's rights. We want all children to be educated, healthy and live a life free from violence. We run programs in PNG and overseas and, if there's a disaster - like an earthquake, drought or conflict - we are there on the ground.
Where you come in:
In this 3-year max-term accompanied position, based in Port Moresby, you will be accountable for all aspects of program implementation and have significant representational responsibilities with key government ministries and non-governmental stakeholders, as well as Country Director responsibilities when required. You will be part of the Pacific Senior Management team and report to the Pacific Regional Director.
You will make an impact by:
Contributing to program concept and design to support funding submissions and the strategic growth of the PNG portfolio
Effectively translating program design into implementation, delivery and direction through to final report submission
Leading and building capability within local project teams to ensure activities are in-line with program design
Leading development of evidence-based strategies, programs and projects to strengthen program integration
Being the key conduit between the donor and the project teams
Building strong and effective relationships with key stakeholders to promote child and youth-focused approaches through spearheading advocacy campaigns
If we could compose the perfect you…
…You hold solid and extensive program implementation experience and seek an opportunity that will give you experience and exposure into a Country Director leadership role. Your deep understanding of community development lends itself to your adaptability, cultural sensitivity and enjoyment in working with diverse colleagues and stakeholders. Dynamic, inspirational, calm and approachable are words that are often used to describe you. You build connections with people through a variety of means and can make lasting positive impact quickly.
This role requires:
Tertiary qualifications in a relevant / related discipline
Proven experience in directing and implementing child-centric programs
Senior management experience in health, education, protection, livelihood sectors in a developing country context
Sound program cycle management experience within a complex organisation structure
Substantial knowledge / experience in humanitarian response
Team leadership and development experience with diverse national and international staff
Strong stakeholder engagement skills with an advocacy focus
Working at Save the Children is more than just a job
It's the feeling of knowing that your work is contributing to making the world a better place for children and working with others who feel the same. In addition to a connection to social causes, you will have access to:
Coaching and support from the Pacific Regional Director
Accommodation + basic utilities
Mobilisation and demobilisation airfares
Annual flights to your home base
Friendly and flexible work environment
Additional annual leave options available
International career opportunities
At Save the Children, we seek a workforce that is as diverse as our society - in race, ethnicity, gender, age, sexuality, cultures and beliefs - and reflects the communities we work in. We believe diversity and inclusion are fundamental to our culture and core values and we demonstrate this commitment through all our employment practices. Our inclusive workplace culture contributes to making Save the Children a great place to work.
As part of the selection process, you may be required to undergo a pre-employment medical assessment and psychometric assessment to help us determine your suitability for the role.
Save the Children is a child-safe organisation. All employees are required to undergo a National Police Check, a Working with Children Check where necessary, and sign our Child Safeguarding Policy and Code of Conduct.
For more information refer to the Position Description - Director, Program Implementation.
How to apply
This job ad has now expired, and applications are no longer being accepted.