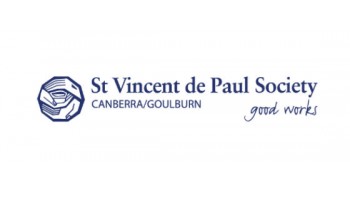 Job Summary
St Vincent de Paul Society - Canberra/Goulburn
Job posted on:

4th Oct 2019
More from this Employer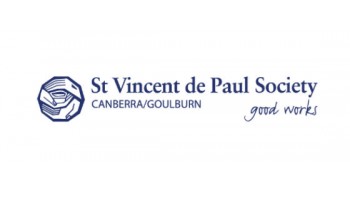 Emergency Relief Helpline Operator
St Vincent de Paul Society - Canberra/Goulburn
Job Summary
St Vincent de Paul Society - Canberra/Goulburn
Job posted on:

4th Oct 2019
Job description
The St Vincent de Paul Society Canberra/Goulburn has been serving the local community since 1924. We are a charity offering a 'hand up' to people in need, regardless of their creed, ethnic, social background, health, gender or political opinion. We do this by respecting peoples' dignity, sharing our hope and by encouraging people to take control of their own destiny. We help people in a large geographic area surrounding the ACT - to Lake Cargelligo in the west, across the Snowy Mountains to Tumut, down to Eden, up to Batemans Bay and inland to Crookwell. The Society's services are the result of the combined effort of our members, volunteers and employees.
All about our Position
Our Emergency Relief Helpline (inbound Call Centre) is the first point of contact for people in the ACT and Queanbeyan who are seeking emergency relief, and also acts as a switchboard for other departments within the Society. Emergency relief services are there to address the immediate basic needs of people during a crisis.
We are looking for someone to join our small, close-knit team of employees and volunteers. You will work in a dedicated helpline office answering inbound calls (up to 40 per day) and providing support to the conferences which are groups of volunteers who come together to assist people in their local area. The helpline and conferences work together to provide the assistance required.
You must have accurate record keeping and data entry/computer skills, and be able to maintain a high level of confidentiality, support others, provide a high level of customer service, have a good knowledge of the community sector services that are available, have very high communication skills and empathy.
You will need a Working With Vulnerable People card or be willing to get one.
Please read the position description plus the information about working for the Society on our website.
If you need further assistance after reading these details, please call Lisa Rutkowski on 6234 7340.
Working Conditions
You will be working under our Enterprise Agreement.
Status: Full Time
Hours per week: 38
Remuneration: $63 924 pa
Superannuation: 11%
Location: Deakin, ACT
Other great reasons to join - enjoy the rewards that come from working for a charity including the tax reduction benefits of salary packaging which can increase your take home pay and access to development opportunities.
Supporting Materials
How to apply
This job ad has now expired, and applications are no longer being accepted.