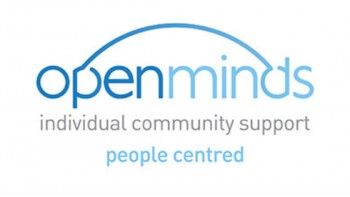 Job Summary
Open Minds
Job posted on:

12th Aug 2019

Applications close:
More from this Employer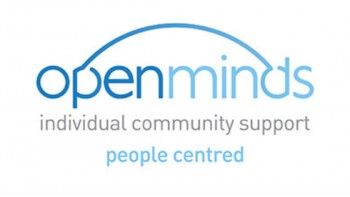 Support Coordinator
Open Minds
Job Summary
Open Minds
Job posted on:

12th Aug 2019

Applications close:
Job description
Is this you?
Keen to work with participants to help them exercise choice and control through their NDIS plan;
Keen to work in a motivating team environment
Able to work creatively and resourcefully with participants to help them get the best from their NDIS plan;
Highly developed communicator, problem solver with great negotiation skills;
Excellent time management skills;
Relevant tertiary qualifications or relevant experience working with participants with complex needs;
If so, we would love to hear from you.
We currently recruiting for a Support Coordinator who has experience in delivery of NDIS Support Coordination or relevant skills and experience for this role. Based at Woolloongabba, this role will service clients in the South Brisbane area.
You will be working with participants (many with complex needs) to provide capacity building support to implement all supports in a participant's plan, including informal, mainstream, community and funded supports.
The positions will focus on:
Identifying relevant support options for the participant;
Negotiating services to be provided including price, developing service agreements and creating service bookings with preferred providers;
Arranging any assessments required to determine the nature of funding required;
Work with the participant to strengthen and enhance their capacity to coordinator supports, self-direct and manage supports and participant in the community
Our People:
We recruit passionate people who are driven by the thrill of being part of our client's recovery journey - helping them kick goals and achieve success! We believe that curiosity, connectedness and integrity are the values that enable our clients to have contributing and fulfilling lives. Open Minds is more than a career, it's a calling for making a difference and therefore – only those with likeminded values should apply.
Our commitment to you:
Culturally safe working environment
Investment into your professional development
Strong leaders, who are passionate and foster great teams and drive engagement
Level 4 + car allowance
Leave loading 17.5%
Option to salary sacrifice up to $15,900
'A 100 years of care' and we're proud of it.
Open Minds is a registered NDIS provider. Our team works to enhance mental health and wellbeing by delivering tailored supports to people living with mental ill health, disability or acquired brain injury.
For more information go to www.openminds.org.au.
How to apply
This job ad has now expired, and applications are no longer being accepted.