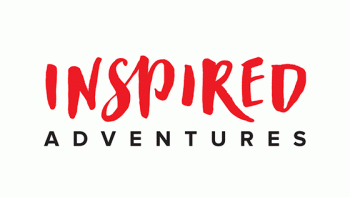 Job Summary
Inspired Adventures
Job posted on:

29th Aug 2019
More from this Employer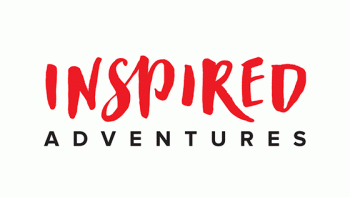 Marketing and Communications Coordinator
Inspired Adventures
Job Summary
Inspired Adventures
Job posted on:

29th Aug 2019
Job description
Inspired Adventures is a professional fundraising agency, working with Australian and international charities to create and manage fundraising events around the world. We are seeking a passionate Marketing and Communications Coordinator with at least 1-2 years of marketing, content, digital or design experience.
This role will be responsible for the planning and delivery of a strategic marketing plan with tasks including content creation, social media and website management, and executing paid advertising campaigns. Additionally, the Marketing and Communications Coordinator will support the execution of various digital projects across the business.
You will report to the Marketing and Communications Manager.
Key responsibilities include:
Work closely with the Marketing and Communications Manager to develop and implement a comprehensive marketing and communication strategy
Create valuable and engaging written and digital content for website, social channels and marketing materials
Maintain digital marketing systems across the business including marketing automation software, Inspired Adventures' online fundraising platform, and other digital programs
Assist with production of digital and print marketing collateral including company newsletter, brochures, promotional campaign creative, EDMs etc.
Run organic and paid advertising campaigns to attract and convert our audience into customers and increase brand awareness
Track marketing campaign performance and analytics
Develop a public relations strategy to build strategic business partnerships
Manage relationships with agency partners and in partnership implement updates to digital and marketing projects
Key Selection Criteria:
The successful candidate should be able to demonstrate:
1-2 years experience in account management, digital marketing, social media
Experience using digital tools including Google Ads, Analytics, Tag Manager
Experience using email marketing automation tools, such as Autopilot and Mailchimp, an advantage
Basic to proficient knowledge of the Adobe Creative Suite including Photoshop, InDesign, Premiere, Illustrator
High-level of competence of social media platforms, including Facebook & Instagram, both in an organic and paid advertising capacity
Basic understanding of HTML, CSS and SEO a plus
Excellent creating writing and oral communication skills
Experience with Salesforce database would be great but not vital
Experience with Trello or other project management tools
Demonstrated ability to work effectively under pressure to meet deadlines while maintaining a positive interpersonal attitude at all times
Good analytical, planning and organisational skills including project management with high attention to detail
Ability to think creatively, problem-solve, and make decisions independently when required
Empathy with the mission and goals of the not-for-profit sector, its objectives, opportunities and limitations
Alignment with the values and mission of Inspired Adventures and a commitment to its growth
Bachelors (or higher) degree in marketing, communications, design or similar preferred
Additional Factors:
This position requires a 35 hour working week over 5 days a week. Hours can be flexible (between 8am-6pm).
Staff may be offered the opportunity to team lead adventures, which may require additional training and out-of-office hours.
Perks include: Working at a certified B Corp, vibrant Surry Hills location, excellent coaching & development and a wonderful like-minded team.
We are a hard-working team who share the love of adventure, outdoors and doing good!
How to apply
This job ad has now expired, and applications are no longer being accepted.