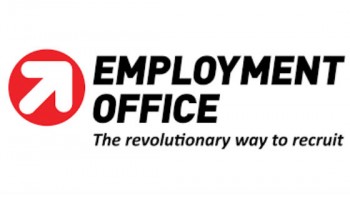 Job Summary
Employment Office
Job posted on:

9th Aug 2019

Applications close:
More from this Employer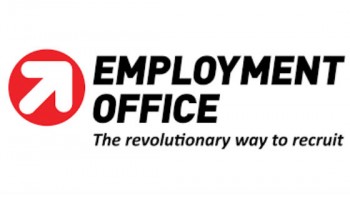 Registered Nurse - MECSH Program - Anyinginyi Health Aboriginal Corporation - Tennant Creek
Employment Office
Job Summary
Employment Office
Job posted on:

9th Aug 2019

Applications close:
Job description
About the Organisation
Anyinginyi Health Aboriginal Corporation (AHAC) is a multi-disciplinary organisation which provides primary health care services to the Aboriginal people of Tennant Creek and the surrounding Barkly region.
Anyinginyi consists of five different sections (Health Centre, Corporate Services, Public Health Unit, Sports and Recreation, and Piliyintinji-Ki Stronger Families) which allows them to have an holistic approach to health ensuring that clients' physical and emotional health and wellbeing is given the utmost priority.
Anyinginyi's mission is to be a provider of high quality holistic primary health care services focusing on prevention and treatment in a culturally responsive way that empowers Aboriginal people to take more responsibility for their own health.
About the Opportunity
Anyinginyi now has an exciting and unique opportunity for a full-time Registered Nurse to join their Health Services team in Tennant Creek, NT.
Reporting to the Section Manager, Health Services Section, this position is responsible for supporting a multidisciplinary and integrated community based approach to maternal and early childhood health in accordance with the MECSH program schedule.
You will work closely with the health care team, particularly the Child Maternal Aboriginal Health Practitioner, in promoting and delivering Child and Maternal Health services. You will also work in collaboration with other Child and Maternal Health stakeholders (Grow Well Team, Midwifery Group Practice, Territory Families, NT Maternal, Alice Springs Hospital Paediatric Team and Child Health Nurse) to improve delivery of Child and Maternal Health services.
Specific areas of support services delivery include:
Child health and development
Infant and child nutrition
Parenting skills
Home safety for children
Maternal and Neonatal care
Immunisation
Clinical skills training and preparation of child health resources/material for ongoing staff education needs as required
About the Benefits
This is an exciting and unique opportunity to be involved in a brand new program within maternal and early childhood health, while also helping to close the gap for Aboriginal health in remote Australia.
In return for your hard work and dedication, you will be rewarded with a highly attractive remuneration package circa $102,592 - $110,220 plus super, negotiable with skills and experience.
Anyinginyi also offers a host of additional benefits to further increase your take-home pay, including:
6 weeks annual leave with 17.5% leave loading;
Salary sacrificing up to $15,899.94 p/a;
Subsidised furnished rental accommodation is available for candidates who are relocating;
Relocation assistance (up to $5,000);
One paid RDO monthly;
Free general medical;
Free general dentistry (excluding laboratory work);
Free gym membership;
Free medical prescriptions.
You will be joining a friendly and professional team, where you will also receive personal and professional development opportunities.
This is a diverse and fulfilling generalist health role, with excellent benefits, making a difference to the lives of Aboriginal and Torres Strait Islander peoples. What are you waiting for? Apply Now!
How to apply
This job ad has now expired, and applications are no longer being accepted.