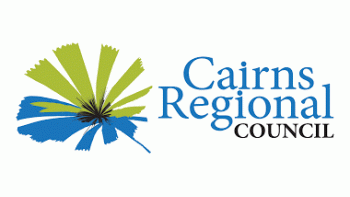 Job Summary
Cairns Regional Council
Job posted on:

19th Aug 2019
More from this Employer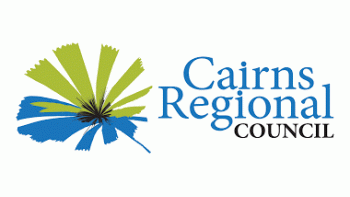 Sustainability Officer - Cairns
Cairns Regional Council
Job Summary
Cairns Regional Council
Job posted on:

19th Aug 2019
Job description
Position Status: Part-Time Temporary / Job Share Position
Term: 6-months, with the possibility of an additional 6-month extension
Work Days / Hours: 2 days / 14.5 hours per week (Tuesday, Wednesday or Wednesday / Thursday negotiable)
Reference Number: 12936
Salary Range: $71,757.43 - $76,644.01 pro-rata per annum
Location: 119 – 145 Spence Street, Cairns Queensland
Don't miss your opportunity to snap up this fantastic role with our Strategic Planning & Sustainability team!
Enjoy working in a dynamic and cohesive team on rewarding projects delivering corporate and local sustainability outcomes.
In this role you will have diverse opportunities to apply your creative flair to community engagement initiatives and strategic eye to further develop sustainability programs, ensuring no two days are the same. The Sustainability Officer role is also responsible for providing specialist advice, organisational reporting and project management to support the achievement of the goals set out in the corporate plan and Council's commitment to reduce single-use plastics.
Council offers the following benefits, including 5 weeks' annual leave (pro-rata), 12% contribution to superannuation, health and well-being programs and access to a subsidised fitness membership.
Qualifications and experience required are:
Degree qualification in a relevant discipline;
Demonstrated experience relevant to the position;
Current Drivers Licence;
Excellent attention to detail and highly organised;
Demonstrated experience in the development of education or marketing resources;
Proven experience in project management and community engagement;
Highly developed research and report writing, presentation and negotiation skills;
Excellent presentation skills with a proven ability to effectively communicate information to a broad range of audience;
High level of initiative with the ability to work autonomously and positively contribute as a team member.
Excellent interpersonal skills with the ability to develop and maintain strong working relationships with stakeholders at all levels to achieve desired outcomes.
Pre-Employment Assessment:
As part of the selection process applicants may be required to undertake some or all of the following pre‑employment assessments / checks:-
Pre‑employment medical, which will include a functional capacity assessment and drug and alcohol test.
National police / criminal history check.
Practical Assessment
Numeracy and Literacy Assessment
Computer Skills Assessment
Qualification / Licence Verification
Working with Children & Young People (Blue Card) Verification
Right to Work in Australia Check
Directorship Check
Employment Eligibility:
To be eligible to apply for a position at Cairns Regional Council, you must fulfil one of the following criteria:
Permanent resident of Australia
Australian Citizen
New Zealand Citizen
Entitlement to work visa
For a full listing of the key duties and responsibilities and full selection criteria please click here and download a copy of the information kit.
How to apply
This job ad has now expired, and applications are no longer being accepted.